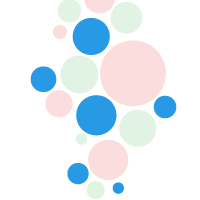 Coming to see us
STI Clinic
We currently have three walk-in clinics per week Mon, Tues, Thurs, (see our timetable below for times) for people coming to the STI clinic for the first time or with a new problem, so no appointment is necessary.
We do our best to see everybody who comes along. If you do not get a ticket you will get to speak to a Nurse who will decide with you when is the best time for you to be seen.
Fri am is for GP referrals and is by appointment only. Your GP can Post/fax us a referral letter and you will be sent an appointment date within two weeks.
LIMITED NUMBER OF TICKETS FOR WALK IN CLINICS
IF YOU DO NOT RECEIVE A TICKET &  STILL FEEL YOU URGENTLY NEED TO BE SEEN PLEASE ASK TO SPEAK TO A NURSE
---
Day
Clinic
Start Time
Service
Monday Morning
No symptoms STI Clinic

8:30am.

On line Booking only

Book on-line

Monday Morning
STI

Tickets for doctor review allocated at 8am.
Clinic starts at  09:30

Ticket Allocation
(morning clinic only)



Tuesday Morning
No Symptoms STI Clinic

08:30am.

On Line Booking only

Book on line

Tuesday Afternoon
STI

Tickets allocated at 8am
Clinic start 14:00

Ticket Allocation
(afternoon clinic only)



Wednesday Morning
No STI Clinic

No STI Clinic

No STI Clinic



Thursday Morning
Phlebotomy Clinic
08:30

Appointment Only

Thursday Morning
No Symptoms STI Clinic

08:30am

On line booking only

Book On-Line

Thursday Morning
STI Young Persons Clinic 20 yrs. and Under

Clinic start 10.00

Appointment Only

Thursday Afternoon
STI

Tickets allocated at 8am
Clinic start 14:00

Ticket Allocation
(afternoon clinic only)



Friday Morning
Nurses Clinic

Clinic start 8.30

Appointment Only

Friday Morning
STI

Clinic start 09:30

Appointment Only

Friday Morning
Phlebotomy Clinic
9:30

Appointment Only