News/Upcoming Events
Self-Service Kiosk
Patients will shortly be able to Self-Register on the self-service kiosk in the GUIDe Department.
GUIDe go live Wednesday 30th November 2016.
More details to follow....
World Aids Day 2015

Relevant Files:
WAD Partner Pack


DOCX (1MB)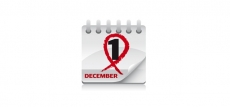 Its World Aids Day on Tuesday 1st December 2015.
Please click on the attached link for more information.
Mr Gay Ireland 2015
Mr. Gay Ireland 2015
On Sunday 26th October, the finals of the Mr. Gay Ireland contest took place at the Gibson Hotel, Dublin.  Mr. Marcos Vinicius was announced as the winner of Mr. Gay Ireland and Mr. Neil McGrath was announced as the winner of Mr. Gay Northern Ireland.  Since the contest began funds raised have been donated to HIV causes.  The GUIDE Clinic has received funding for the Newfill programme which is vital to the continuation of this treatment.  We are very grateful to Mr. Brian Merriman and everyone involved in Mr. Gay Ireland.  You can find out more about Mr. Gay Ireland at http://www.mrgayireland.ie/
Entrance
For a period of approximately two weeks beginning Thursday 27th November 2014 access to the GUIDE Clinic will be through the main door of Hospital 5 where you will find directions to Reception.  We apologise for any inconvenience caused during the construction of our new entrance.
construction
Notice to all attendees at the GUIDE Clinic 
A major construction project is currently underway adjacent to the GUIDE Clinic. As with all construction projects there is the potential for exposure to Aspergillus.   
Aspergillus is a normally occurring soil fungus. Building projects disturb these organisms and therefore there is a potentially increased risk for exposure to Aspergillus during building projects. For the majority of the population exposure to Aspergillus is harmless.  
1)      No attendees should smoke in the environs of the GUIDE clinic. Please note that St. James's hospital is a smoke free campus
2)      If you fall into any of the categories below please inform the Reception staff at the GUIDE clinic as soon as you arrive
a.

     

If you have had a solid organ (liver, lung, renal, heart) transplant

b.

     

If you are on renal dialysis

c.

     

If you are on long term steroid treatment

d.

     

If you are currently undergoing chemotherapy

e.

     

If you have an inherited immunodeficiency syndrome

 
Please note that for patients already engaged in care at the GUIDE clinic we are doing all that we can to identify those at risk before their appointment and manage their visit to the GUIDE clinic appropriately.  
Please note that this notice will be updated at various stages of the building project.
stiwalk-Ins
Due to building works being carried out in the GUIDE Clinic there will be NO STI walk in service Thursday 12th, Friday 13th, Monday 16th and Tuesday 17th of June.  
We apologise in advance for any incovenience this may cause.
Building Works
We are undergoing building works and refurbishment at the moment and we expect it to continue until early to mid June 2014.
We apologise for any inconvenience caused to the daily running of the clinics and we appreciate your patience during these works.  There may be some knock effect to the numbers we see in the Walk-in clinics and waiting times but we will keep this to a minimum and will strive to deliver the quality service we normally provide.
Sexual Health Awareness Week 12th-14th November 2013
Ireland's second National Sexual Health Awareness Week (SHAW) is taking place from the 12th-14th November 2013 in the Royal College of Physicians of Ireland, 6 Kildare Street, Dublin 2.
The theme of this year's SHAW is "Communication and Sexual Health" because honest, supportive and inclusive communcation is vital when it comes to our sexual health and sexuality.  Speakers at the SHAW will talk about how to have effective and positive conversations about relationships and sexuality with children, partners, older people, caregivers and people with an intellectual disability, whether it's at home or in a professional setting.
Events are free of charge and open to health professionals and members of the public.  Pre-registration is essential.
For further information and to register your place at an event contact college@rcpi.ie or 01 8639700 or see www.rcpi.ie 
€10,000 Donation from Alternative Miss Ireland
Alternative Miss Ireland is the most riotous, hilarious and bawdy night to be had in Ireland.  Alternative Miss Ireland started life in 1987 – the same year that saw the first high profile AIDS-related deaths in Ireland and the establishment of what is now The Guide Clinic at St James's Hospital Dublin.
It is also a dedicated collective of volunteers raising money for Irish HIV/AIDS organisations - since 1996 AMI has raised over €335,000.
The money raised has been instrumental in the development of a variety of Irish HIV/AIDS related programmes across the country, each one with different concerns - from children to parents; prevention to post-infection healthcare; education, well-being and self-esteem.
Pictured are Noel Sutton and Rory O'Neill (AMI) with Billy O'Keeffe (Guide Clinic) and a cheque for €10,000 which will be used for the New Fill Service at The Guide Clinic.
Irish AIDS Day 2012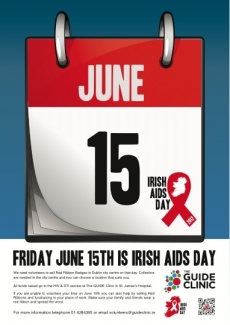 June 15th is Irish AIDS Day. HIV/AIDS is one of the most serious health challenges the world has ever known. HIV organisations decided that June 15th would be the annual day to recognise HIV, the impact it has had in Ireland and a day to remember those who lost their fight against AIDS related illnesses.
During 2011, in Ireland, 320 people were newly diagnosed with HIV.  There were 46 new AIDS diagnoses and 7 deaths reported. 184,521 HIV tests were carried out in 2011 – Health Protection Surveillance Centre, May 2012
The highest proportion of new diagnoses (42.5%) was among men who have sex with men (MSM) with heterosexual contact accounting for 34% of new diagnoses
There is no cure for HIV, but there is excellent treatment available. Knowing your status will help you to manage your health.  If you have never tested for HIV, or if it's a long time since you last tested, then maybe now is the time.
When Irish AIDS Day began, in the 1990's, it was about raising awareness of a disease that was claiming many lives. People showed their solidarity by wearing a red ribbon.
In 2012 we are asking you to buy a red ribbon and help raise funds for the re-development of The GUIDE Clinic at St. James's Hospital the largest free treatment centre for HIV, Sexually Transmitted infections and Infectious Diseases.
Volunteers will be selling red ribbons fundraising for The Guide Clinic at St. James's Hospital.  We need your help.  Can you spare some time next Friday to join us? Can you sell red ribbons in your place of work? Can you ensure that you, your family and friends wear a red ribbon on June 15th?
You can register by emailing volunteers@irishaidsday.com or by calling 01 428 4395
30 Years of HIV treatment in Ireland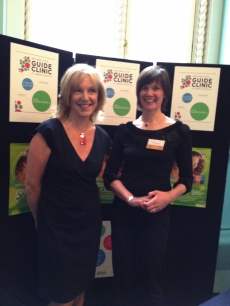 The evolution of HIV treatment in Ireland over the past thirty years was the focus of a public lecture on Tuesday 29 May by Professor Fiona Mulcahy.
The programme for SHAW also reflects modern Ireland, a more multicultural and diverse society that thinks and behaves very differently to the Ireland of thirty years ago.
Professor Mulcahy is nationally, and internationally, renowned in the field of HIV medicine. She established the Department of Genitourinary Medicine at St. James's Hospital in 1987 to manage people infected with HIV and STI's and is Chairperson of the National AIDS Strategy Committee Care and Management, Secretary of The European AIDS Clinical Society and a member of the coordinating group of Women for Positive Action – Europe & Canada.
Pictured here at The Guide Clinic stand are Professor Fiona Mulcahy and Dr. Fiona Lyons
SHAW at The Royal College of Physicians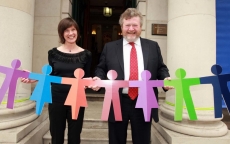 Sexual health isn't just about STIs and contraception. It is concerned with general wellbeing (physical, emotional, mental and social) in the area of sexuality.
Dr Fiona Lyons, consultant genitourinary physician at The Guide Clinic in St James's Hospital, led the development of SHAW with Dr Stephanie O'Keeffe, Director of the HSE Crisis Pregnancy Programme. She said, "While we await a national, integrated approach to the provision of sexual health services in Ireland, lots of organisations are providing extremely valuable services. SHAW is a wonderful, unique opportunity to promote awareness of these services to the whole of Ireland. Ireland is not yet where it needs to be in terms of education, prevention and services but SHAW is a very welcome step in the right direction."
Dr. Fiona Lyons is pictured with Dr. James Reilly T.D., Minister for Health at the entrance to the RCPI on Kildare Street.
Sexual Health Awareness Week May 28th - 31st 2012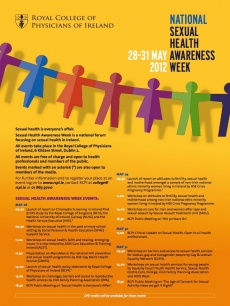 SHAW is sexual health awareness week and all events take place in the Royal College of Physicians of Ireland, 6 Kildare Street, Dublin 2.
Events are free of charge and open to health professionals and members of the public.  For further information and to register your place at an event contact college@rcpi.ie or 01 863 9700 or see www.rcpi.ie
Monday -"Sexual health is everyone's affair" - Speakers will include: Hannah Magee (attitudes/behaviour and sex in Ireland), Mary O'Conor (the benefits of good sexual health), Fiona Lyons (how to attain and maintain good sexual health) & Orla Barry (the media's perspective on sexual health)
Tuesday –"HIV, 30 years on" by Professor Fiona Mulcahy
Wednesday – Clinical update open to health care professionals
Thursday –"The age of consent for sexual activity – have we got it right?"  Speakers include 2 Transition Year students who won an essay/public speaking competition on young peoples perspective on the age of consent; Minister Alan Shatter, Geoffrey Shannon, Catriona Henchion, Anne King and Sandra Delamere
Members of The Alternative Miss Ireland team visiting The GUIDE Clinic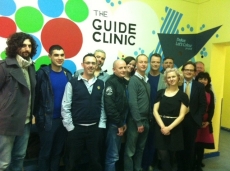 Pictured are members of The Alternative Miss Ireland team visiting The GUIDE Clinic, one of the projects AMI has supported.
Some of the AMI team went to visit The GUIDE Clinic on Thursday March 15th to learn more about the work that happens, the plans for the future, and specifically about the New Fill Project which donations from AMI have helped support over the last number of years.
This year The GUIDE Clinic will again be one of the recipients of money from the AMI, and even though this year is the final pageant, the AMI collective have ongoing fundraisng plans.
2012 Women's Mini Marathon

Every year, many women raise money for their favourite charity by participating in the Flora Women's Mini Marathon. This year's event will take place on Bank Holiday Monday 4th June 2012.
It is a great opportunity to get fit and healthy and raise money for a charity of your choice. Entry for the 2012 Flora Women's Mini Marathon will open on Wednesday 22nd February 2012.
At The GUIDE Clinic we are looking for anyone who might consider running on our behalf. Please share this post with your friends and help us enter a team in this the 30th Women's Mini Marathon.
Any enquiries can be directed to Billy O'Keeffe email: billy@guideclinic.ie
Seven out of ten students have had unprotected sex
MORE than seven out of ten students have had unprotected sex but have never been tested for a sexually transmitted infection (STI), according to research.
The Union of Students in Ireland found 38pc of students said either they or a sexual partner have had to take the morning after pill.
More than 1,000 young people were surveyed ahead of Sexual Health Awareness and Guidance (SHAG) week in colleges and universities across the country.  
HIV cases continue to rise in Ireland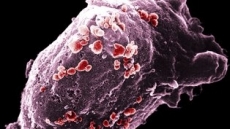 The number of young men living with HIV in Ireland continues to rise, according to figures from the Health Service Executive's protection surveillance centre.
HIV diagnoses have continued to increase significantly among men who have sex with men in the last number of years, in particular among younger men aged 18-29 years.
Figures show that 152 new cases of HIV were diagnosed in the first half of this year.
Read the full news story here
Improvement in outcomes for patients with HIV/Aids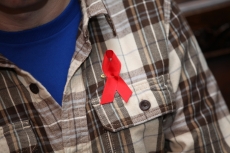 NEW RESEARCH into adults diagnosed with HIV/Aids in Ireland has recorded a marked improvement in outcomes for those in treatment.
However, there has been an increase in frequency of cases among gay men, while fewer men in rural areas are being tested.
The study, which is the first analysis of its type on the demographic data of Ireland's adult HIV-diagnosed population, was conducted across six infectious disease treatment clinics between July 2009 and July 2010.
It identified 3,254 patients who had sought access to HIV specialist outpatient care at one of the State's six centres – three in Dublin (St James's Hospital, the Mater and Beaumont) and one each in Cork, Limerick and Galway.
Read the full story here
World AIDS Day Concert in Christchurch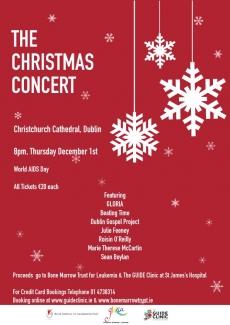 Join us for 'The Christmas Concert' in Christ Church Cathedral, Dublin, at 8pm on Thursday December 1st - World AIDS Day

All Tickets €20 each
UPDATE - The Three Tenors Ireland have just confirmed their appearance at the concert which will also feature

GLORIA - Dublin's Gay & Lesbian Choir
Beating Time, The Gospel Project, Julie Feeney, Marie Therese McCartin & Sean Boylan
Proceeds go to The GUIDE Clinic at St James's Hospital & The Bone Marrow Trust for Leukemia

For Credit Card Bookings Telephone 01 4738314 or 01 4284395
OR email billy@guideclinic.ie
'We are not the sex police'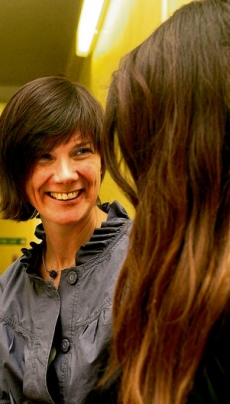 The STI clinic in St James's has seen it all and is expert at treating sexually transmitted diseases as well as putting patients at ease, writes JOANNE HUNT
"WE'VE SEEN it all and we've heard it all, we're not in for any surprises," says Dr Fiona Lyons of her work at the sexually transmitted infections clinic at St James's Hospital.
As a consultant in genitourinary medicine at the hospital's specialist STI unit, the Guide Clinic, every day she meets people who she knows would rather be anywhere else.
"One of the most rewarding things for me is the ability to make something that is really big for somebody, less big,' says Lyons. "Very often people have a huge amount of anxiety."
In the clinic waiting room late morning on a Friday, there are certainly one or two anxious faces, but the staff here are all about putting people at ease.
Read the full story at www.irishtimes.com/newspaper/health/2011/0927/1224304791695.html
Are you HIV Positive?
A support group for people who are HIV + begins in September 2011 at The GUIDE Clinic.
The group runs for six weeks and is free of charge and you will meet other positive people in a confidential setting.
The meetings will deal with issues such as anxiety & stress management, problem solving, support, building self-esteem, increasing self-confidence, relaxation, living with HIV and healthy living.
For more information contact Neans or Deirdre in GUIDE Social Work on (01) 4162143 or socialworkgu@stjames.ie
30 years of despair and hope
It has been three decades since the discovery of HIV and Aids, and in that time it has had a horrifying global impact. Diagnosis might no longer mean a death sentence, but the thousands of Irish people with the virus still suffer from stigma and discrimination. Here, some of them tell their stories to CIAN TRAYNOR
HANGING BEHIND AN unmarked door in Dublin's inner city is a sign with a simple code: "What I see here, what I hear here, let it stay here."
Read the full story at www.irishtimes.com/newspaper/magazine/2011/0806/1224301746425.html
Concerns over rise in new gay HIV cases
Two leading consultants in infectious diseases have expressed serious concern at the rise in Ireland of new HIV cases in men who have sex with men (MSM).
This follows the newly reported cases of HIV/AIDS in 2010 recorded by the Health Protection Surveillance Centre, which show that homosexual sex among men is now the predominant mode of HIV transmission in Ireland, taking over from heterosexual sex (see Irish Medical Times, June 17).
As Dr Catherine Fleming, Consultant Physician in Infectious Diseases, University Hospital Galway, and Prof Colm Bergin, Consultant Physician in Infectious Diseases, St James's Hospital, raised concern, it also emerged that there was a 5 per cent increase in first time attendees at the Gay Men's Health Service (GMHS) STI Clinic in 2010.
Read the full story at http://www.imt.ie/news/latest-news/2011/07/concerns-over-rise-in-new-gay-hiv-cases.html
How a red ribbon conquered the world
Thirty years after the HIV virus was first documented, the red ribbon is the ubiquitous symbol of support for those living with the illness. Who thought of it and how did it get so big?
In the sparse surroundings of a former classroom on a spring day in 1991 - a decade after the rise of Aids - a group of 12 artists gathered to discuss a new project.
They were photographers, painters, film makers and costume designers, and they sat around in the shared gallery space known as PS122 in New York's East Village.
Read the full story at www.bbc.co.uk/news/world-us-canada-13597312