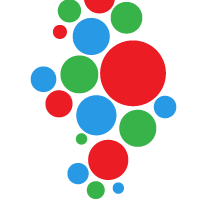 Donations
WHY DONATE?
The St. James's Hospital Foundation was established in 1986 to enhance the facilities, education and environment for all patients at St. James's Hospital.
In 2011, The GUIDE Clinic, in association with the Foundation, appointed a dedicated fundraising director to motivate and inspire supporters and volunteers, to raise funds and develop awareness of its work.
Approximately 2,500 patients attend the HIV clinics and a further 25,000 patients attend at STI clinics annually. In 2010, 473 young people (under the age of 18) attended the dedicated young persons clinic held each Thursday.
Any donation you make will:
Make a difference to the lives of those who attend The GUIDE Clinic
Help ensure that The GUIDE Clinic has the necessary resources to learn and grow
Invest in the future through scientific research
Improve patient outcomes and the health of those in need of the services provided by The GUIDE Clinic
Thank someone who has made a difference in your life
Honour those you love and wish to remember