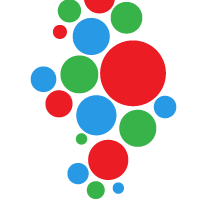 Volunteer
The kind of help needed varies from time to time, and the ways that you can get involved depends on the amount of time you are able to give.
At the moment we particularly need volunteers who can help with fundraising and promotional work. We also need people skilled in brand awareness, media, advertising and copywriting.
However, there are lots of other roles we require from time to time so please register with us and we will contact you.
You could be involved in all kinds of duties from keeping up to date stocks of publications and stationery to producing and distributing newsletters. You might help with photocopying and filing. You could be maintaining databases or running mail merges. Sometimes we need help with mail-shots - it's then a case of all hands to the pumps to fill envelopes, which will be posted out as part of a campaign.
As a fundraising volunteer you would co-ordinate a fund raising event and involve as many members, volunteers, friends and people from your local community as possible. Ways of planning and organising events will vary according to the type of event and the people involved in that event.
We need people with good communication skills, able to get on with a wide range of people, able to motivate people and able to put across ideas clearly. We're looking for people who enjoy social activities & spending time with other people, with self-confidence, enthusiasm and energy.
The roles listed above are just a sample of what you could do as a volunteer.
We'd welcome your help. We've a range of roles that could suit the skills you bring, the time you can spare, and the type of thing you'd like to do. It's just a matter of finding the right role for you - one that's rewarding and helps improve the services we offer at The GUIDE Clinic.