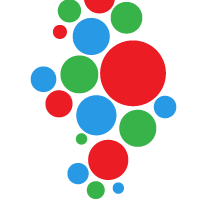 Donations
In the 25 years since it was established The GUIDE Clinic has developed enduring and special relationships with organisations that have helped provide funding for our work and without whom our job would be much harder.
Funding for this website was provided by SSSTDI and we are extremely grateful for their generosity.
The Society for the Study of Sexually Transmitted Diseases in Ireland - www.ssstdi.ie
The society provides a forum for the discussion and co-ordination of clinical services, and promotes, encourages and improves the clinical and public health aspects of sexually transmitted diseases..
During 2011 the organisations listed below have committed to fundraise on our behalf:
The Alternative Miss Ireland is an annual event, which takes place in Dublin, on the Sunday closest to St. Patrick's Day - 17 March. It is a non-profit collective dedicated to raising money for Irish HIV/AIDS organisations such as St. James's Hospital. In 2011 The Alternative Miss Ireland committed to a donation of €10,000 to The GUIDE Clinic.
Mr. Gay Ireland is an All Island project to promote self-esteem among young gay men and to support HIV/Aids. It is run by a group of volunteers from the International Dublin Gay Theatre Festival Ltd - a registered not for profit company limited by guarantee trading as Mr. Gay Ireland